And the Winners Are…2020–2021 CETA Scholarship Winners
By Kathy Danforth / Published October 2020

This year the CETA Foundation awarded nine scholarships to the relatives of CETA employees to assist in promoting their education. Fortunately, they all have different aspirations and strengths, but they have all worked hard and appreciate the assistance that scholarship money provides. Following is a little information about each of these students so you can appreciate them and enjoy seeing how the pressure washing industry is able to work together for everyone's benefit.

---
Laura Barrett
(Sponsor—Cleaner Times)   
     Laura Barrett, daughter of general sales manager Brad Barrett at Alklean Industries and the late Julie Barrett, is planning to attend Stephen F. Austin University this fall. "I chose this school because my mother went there and also because I love the small town feel it had," Laura says of her choice of universities. "I plan to obtain my bachelor of animal science pre-veterinary degree in the hope of attending veterinary school after my bachelors'. My career plan is to one day be a small and large animal vet. Though I am technically a freshman, through dual credit and summer courses I have acquired 30 hours of credit, so I will be a sophomore for the 2020–21 school year."
     In high school Laura was involved in sports, various school organizations, the National Honors Society (as president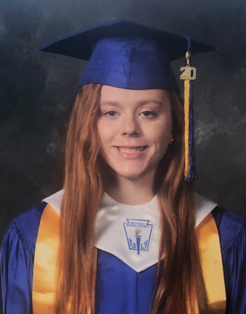 her senior year), and band. In band she was captain her senior year, qualified for region band all four years, and qualified for area band and state solo and ensemble competition both her junior and senior years. She has also been involved with her church youth group and working on her family's small ranch.
     Laura notes, "This scholarship means a lot to me because I have had a lot of supporters thus far in striving towards my goals."
---
Jacob Berran
(Sponsor—Chappell Supply & Equipment, The Blake Chappell Memorial Scholarship) 
     An upcoming freshman at Oberlin College and Conservatory, Jacob Berran is looking forward to a double major in music and math composition. "I hope to use math to eventually work in the government, a nonprofit, or a research center to help marginalized people in society in some way, and I will also compose music outside a more regular job," he explains.
     Jacob, son of Carrie Berran, who works in HR at Hydra-Flex, and Matthew Berran, has three younger siblings. In high school he has been involved in music (band, pit orchestra, and piano), student ambassadors, the math team, and volleyball. With his diversity of gifts, he received the Triple "A" award for athletic, academic, and art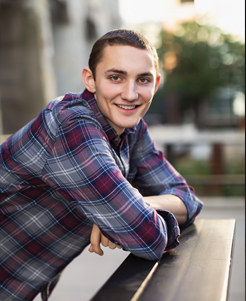 achievement as well as being named the instrumental student of the year for his school.
     Jacob appreciates that the CETA scholarship "will let me explore a little more and find the most useful job or pursuit for me!"
---
Samuel Bishop
(Sponsor—Royce Industries)
     The youngest of six siblings, Samuel Dean Bishop is a sophomore at Brigham Young University headed toward a career in computer science. Currently, he says, "I'm working for the University's IT Department as a Linux Platform engineer. I'm trying to get into the competitive computer science-animation program. If I don't make it, I'll probably do straight computer science."
     Samuel explains, "BYU is a university run by my church, so it reflects and enforces my values as well as being a rather prestigious and respected institution. There are so many careers in computer science that I'm confident I'll be able to find a fulfilling career. I really like making things, and coding is a very sanitized, clear-cut way to do that."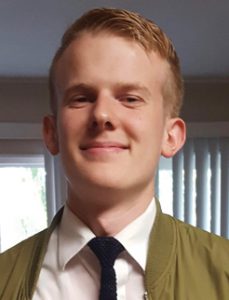 Samuel's father, Calvin Bishop, manages reporting for Kärcher NA, and his mother, Lisa, is a therapist. In high school Samuel was involved in drama productions, won Knowledge Bowl twice, became an Eagle Scout, and worked as a shooting instructor. He is an amateur radio operator and a member of the National Honors Society, graduating with high honors. In his one semester at college, he has joined a band, covering guitar, bass, keyboards, and/or vocals.
     As a first-time CETA scholarship recipient, Samuel observes, "It will be vital to guaranteeing my financial stability as COVID-19 throws everything up in the air. With a greater focus on school, I hope to keep my high grades going."
---
Kylee Chappell
(Sponsor—Lease Consultants)
     Kylee Chappell, daughter of Chase and Shyla Chappell with Chappell Supply and Equipment, shares, "I am honored to receive this scholarship, especially this one, to further my academic success." As a sophomore at the University of Oklahoma, Kylee is pursuing a major in psychology. After receiving her bachelor's degree, she plans to obtain her master's degree soon after "and then be accepted in the OU counseling program. Soon after that program, I plan to work for at least two years, then go back to school and graduate with a doctorate in psychology."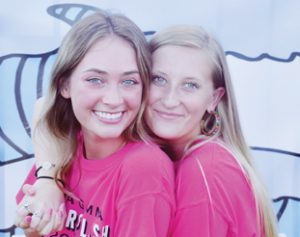 In high school Kylee was involved in soccer, volleyball, and the National Honors Society. In her freshman year at the University of Oklahoma last  year, Kylee shares, "I have been initiated into Delta Gamma, have been attending a night church service for college kids, and was fortunate enough to be a part of Soonerthon."
---
Kate Evans
(Sponsor—Farley's Inc., The Bob Farley Memorial Scholarship)
     Kate Evans is attending Auburn University as a sophomore, having also received the CETA scholarship her freshman year. "My dad and grandfather, Bryan Evans and Taylor Evans, have been in the pressure washing/water treatment industry for more than 30 years, owning and operating Evans Equipment and Environmental."
     Kate chose Auburn because "it was important to me to find a university that would have people who supported and encouraged my dreams! I also wanted a school that had the SEC feel but also felt small at the same time. In my opinion, Auburn embodies both of those desires, and I am so happy with my choice to join their family."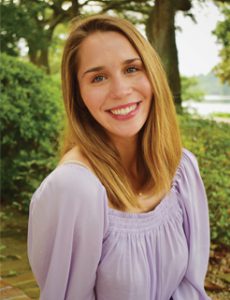 Kate is a nursing major who hopes to become a nurse practitioner. She shares, "I want to be an NP because I believe that we are called to work hard but also to serve those who are in need, and I feel very confident that my calling to be a nurse practitioner will allow me to do that."
     At school Kate has become involved in Alpha Gamma Delta and the National Society of Collegiate Scholars as well as volunteered at the East Alabama Medical Center. She adds, "I am grateful for the opportunities that the CETA scholarship has given me to accomplish my goals at Auburn University."
---
Jaclyn Hallaway
(Sponsor—CETA)   
     Jaclyn Hallaway, daughter of engineering manager Jay Hallaway of Alkota and Cherilyn, will be starting her junior year at Augustana University this fall. A prior recipient of the CETA scholarship, she chose Augustana for its location and size, and says, "On the tour I fell in love with the campus, the people who worked at the school, and the student environment. Augustana has a strong reputation for an excellent nursing program that greatly appealed to me." Jaclyn credits her mother's career in health care with influencing her choice of major.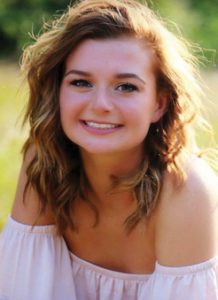 In high school Jaclyn participated in band, musicals, plays, sports, student government, and other activities, often holding leadership positions. At Augustana, Jaclyn says, "I have become involved in an on-campus job at the Elmen Center as a lifeguard, which has given me so many more opportunities to connect with the Augustana community and participate in community projects. I have also become a member of multiple clubs, such as the Augustana Nursing Student Association and Volleyball Club."
     Jaclyn is thankful for the financial relief provided by the CETA scholarship. "The added financial security will allow me to be able to stress less about the cost of school and focus more on learning crucial academic information," she says.
---
Elizabeth Hallaway
(Sponsor—Alklean Industries, The John Purswell Jr. Memorial Scholarship)    
    Elizabeth Hallaway, Jaclyn's sister, is attending South Dakota State University this year as a freshman. "I will be majoring in pre-pharmacy," says Elizabeth, "and hope to be accepted into their pharmacy program in the middle of my sophomore year there. I decided to attend SDSU because of its location in reference to Alcester, its size as the biggest university in the state, and its incredible and fast doctorate of pharmacy program." Initially Elizabeth thought she would follow in her sister Jaclyn's footsteps as a nursing major, but after looking at other jobs in the medical field, she comments, "I found pharmacy and realized that's what I wanted to do."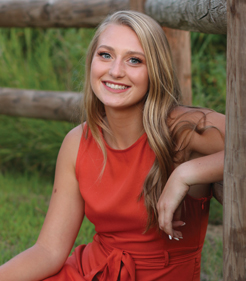 In high school Elizabeth played volleyball and basketball, receiving various awards. She was also involved in band, plays, yearbook, and student government, serving as student body president her senior year.
     Elizabeth shares, "I am so thankful to be granted this scholarship and recognized for my hard work. I am so thankful my small town has a company like Alkota that is part of a great organization like CETA. The company and organization have done so much for my town. This scholarship will help me reach a degree in pharmacy from SDSU."
---
Joy Nelms
(Sponsor—Chappell Supply & Equipment)     
     Joy Nelms is the daughter of Joe David and Annette Nelms, both employees at Action Cleaning Systems in Tyler, TX. She is entering the University of Texas at Austin after completing her freshman year at rival school Texas A&M. Joy says, "Both are great schools and huge rivals, but UT is in a bigger city that will hopefully yield more opportunities in the field I want to enter into. Living in a big city has always been a dream for me!"
     Joy chose advertising as her major, and comments, "I enjoy the field of fashion merchandising and hope to use a marketing degree as a springboard into that industry. My ideal job would be a buyer for a major retailer."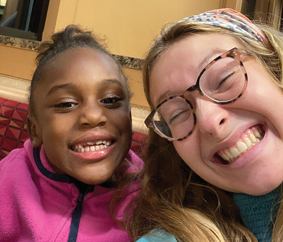 In college, Joy notes, "I have been involved in a couple of ministries that work with underprivileged kids. Both provide mentoring and Bible studies to help kids make good choices and hopefully come to know the Lord."
     Having received a CETA scholarship for two years, Joy shares, "College is a financial stretch for my family, and winning this scholarship both years I applied is a huge blessing to me! Being awarded the CETA scholarship helps make it a reality. I am so thankful for the CETA Foundation."
---
Morgan Witt
(Sponsor—Etowah Chemical)     
     As an upcoming junior at the College of St. Benedict and Saint John's University, Morgan Rose Witt has become involved in a variety of activities, including choir, Community Kitchen, Climate Justice Club, and the Sustainability Alliance. "I am also very involved in CSB's health and wellness community events and enjoy going to presentations done by faculty members and guests and fun weekend events sponsored by the school."
     Morgan says, "I chose this school because I liked the strong sense of community that I felt when I visited CSB/SJU and wanted to attend a school that was on the smaller size as I attended a large public high school." With a major in biology and a minor in environmental studies, she hopes to work in ecology or sustainable agriculture.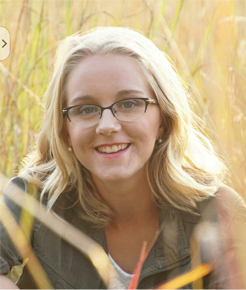 Morgan's mother, Rita Witt, is materials manager at Cat Pumps, where she has worked for 26 years, and her father Brian is a bus driver for First Student. In high school Morgan was involved in tennis, math league, National Honors Society, speech, choir, and the volunteer club, where she received commendations for her amount of service. As a prior recipient of the CETA scholarship, Morgan is very appreciative that it allows her to reduce student loans and focus more on school.
---
     Congratulations to these nine scholarship winners! It's exciting to hear about their studies and aspirations, and Cleaner Times wishes them a great 2020–2021 year at school.