Editor's Note—January 2021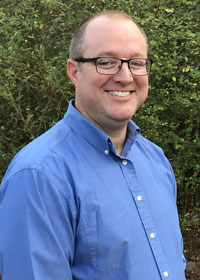 by Michael Hamline, Editor / Published January 2021
Happy New Year and welcome to 2021! It is with no small amount of relief that the year 2020 is now in the rearview mirror, though I know with all that has gone on, it will not be a year that fades in anyone's memory anytime soon. What will the New Year bring? In terms of the ongoing COVID-19 pandemic, the suffering will continue. There is hope, however, with the distribution of one of the vaccines already in progress as I write, and a second vaccine that appears highly effective, which should also commence distribution soon. Though there will be logistical challenges, we pray these vaccines will be able to be produced and distributed quickly and efficiently and that before 2021 ends all who want to receive the vaccine will be able to do so. 
In terms of the political scene, 2021 will bring us the 46th President of the United States, President Joe Biden, and Vice President Kamala Harris along with a new Cabinet. It remains to be seen what this new administration will bring with it in terms of economic growth, stagnation, or recession (beyond what it will inherit from the President Trump administration) and in terms of more or fewer regulations. Not a single one of us can say with any certainty what 2021 will bring, but like any other year, 2021 will have its mountain top moments, valleys, and plateaus. 
The 2021 premier issue of Cleaner Times features the Sourcebook. Contact information for industry manufacturers and suppliers is listed on page 6. The category headings that let you know the various products provided by each of these manufactures and suppliers starts on page 12. These businesses are here to help you meet your 2021 goals by educating you about the correct pressure washers and accessories you need to purchase depending on the job, so visit their websites and call them to get started.
On page 48, you can read about the Cleaning Equipment Trade Association's exciting return of CETA University. Better yet, join CETA and benefit from this ever-growing knowledge base at https://ceta.org/knowledge-base.
Also, on page 52, don't miss Mike Dingler's article, "What a Local Supplier Should Look Like," and on page 56, Beth Borrego shares the second part of the importance of a well-developed marketing plan.
Cleaner Times wishes you a Happy New Year!
Michael Hamline
michael@adpub.com
(800) 525-7038